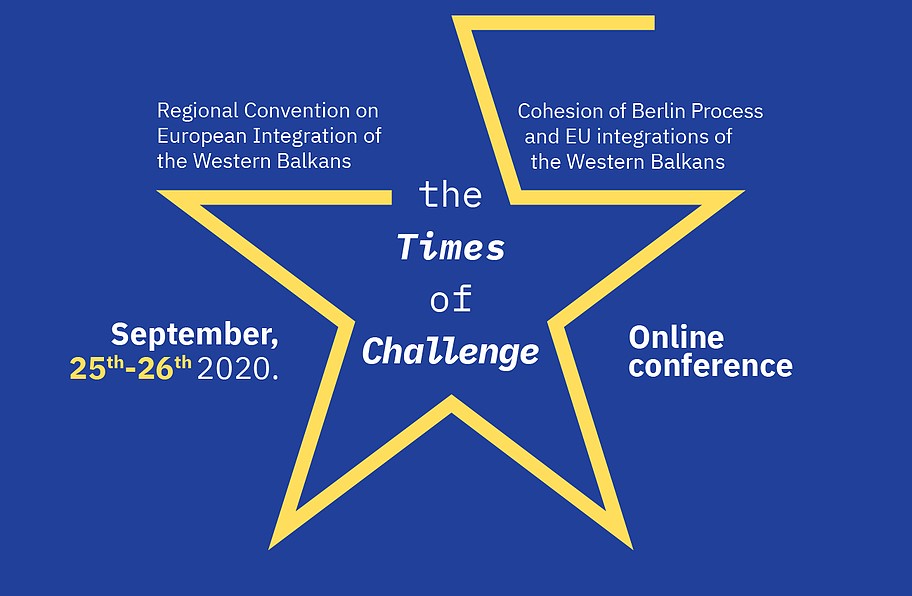 9/25 i 9/26/2020 Epeka Srbija ce prisustvovati na Online regionalnoj konferenciji "The Times of Challenge – Cohesion of Berlin process and EU Integration of the Western Balkans"! koju organizuje Visegrad Fondacija, Warsaw Institut i Evropski Pokret Crne Gore.
Na konferenciji ce se pricati i raditi na jacanju veze izmedju civilinh drustava i vlada zemalja koje ucestvuju u evropskim integracijama i zemalja Zapadnog Balkana.
Stručnjaci će razgovarati o sledećim pitanjima: Gde smo sada u pogledu regionalne stabilnosti i regionalne saradnje? Da li se saradnja između civilnog društva (OCD, mediji …) i vlada u regionu poboljšava ili opada? Kakve su posledice razvoja COVID 19 na odnose između EU i zemalja zapadnog Balkana?